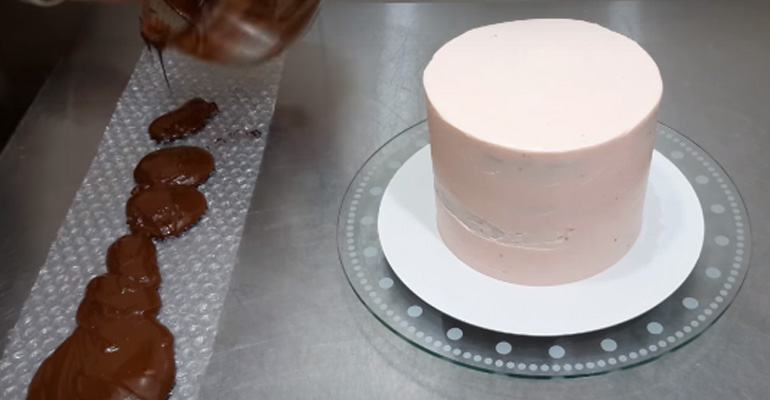 When it comes to desserts, the more beautiful it is then the more people want to taste it. Generally, the side of a cake is decorated with shredded coconut, chocolate, or even just frosting with some type of design. But, one baker found bubble wrap creates a beautiful way to add a unique decoration to a cake.
Cakes StepByStep shows us how she created a basket cake by using bubble wrap as a form for melted chocolate. The end result is a beautiful and intricate cake with wrapped with a unique chocolate honeycomb shell.
If you always wanted to find a great technique for tempering chocolate, the video also shows a great way by using the microwave! Please share this beautiful chocolate honeycomb cake with your friends and family.