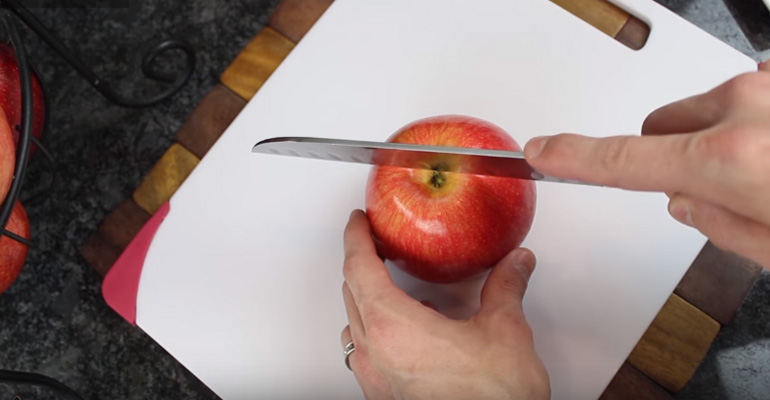 Fresh and sweet fruits like apples, oranges, grapes, and so much more are truly nature's candy. No simulated fruit flavors here, they taste so much better than candy and are infinitely more healthier but how can we make them easier and more fun to eat?
You may have your own technique for slicing apples that you have been using for years but Grant Thompson, AKA the King of Random, shows us a clever way of slicing an apple. He also shows us 5 other tips to make a quick on-the-go snack using a rubber band and proves that lemon juice does keep apples fresher longer.
I also loved the way he quickly made a apple swan that kids would love to eat. Please share this awesome technique for slicing an apple with your friends and family.