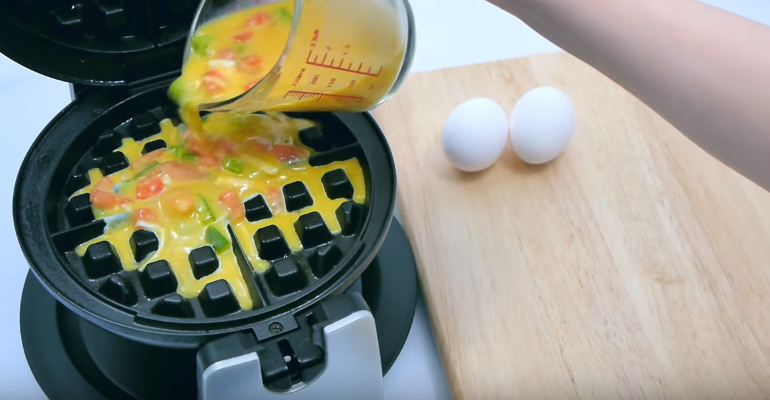 We live in a world where appliances have been created for nearly every kitchen task you can think of but there is a dark side to all of this…the appliance graveyard! There are certain appliances that we sometimes only use a couple of times every year and they end up collecting dust in the darkest corners of our kitchen cabinets.
Howdini will want to make you dust off that waffle iron and start baking delicious favorites like brownies, omelets, cinnamon buns, and so much more! An added bonus of using waffle irons for baking tasty treats is that they require very little oil and cleanup is usually a breeze.
I have my eyes on the breakfast sandwich so I'm definitely breaking out the waffle iron to make that ASAP! Please share these great tips to get the most out of your waffle iron with your friends and family.