If you love pecan pie and cheesecake, you are in for a delicious treat. Butter Pecan Cheesecake is the result of combining rich, buttery pecan pie with the smooth, creamy texture of cheesecake.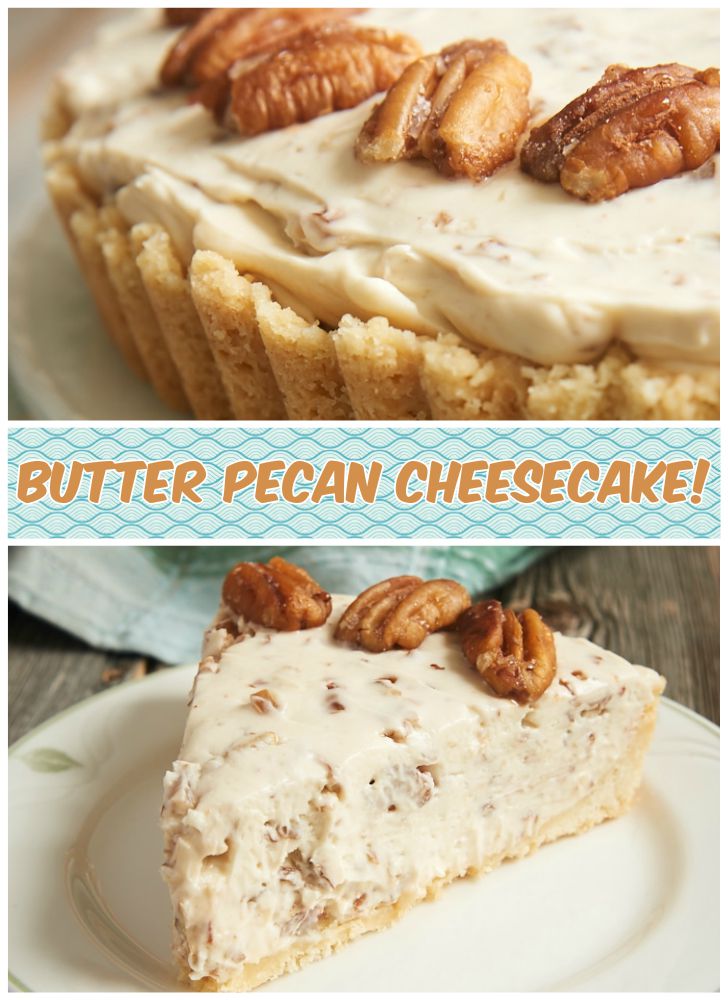 What's even more amazing is that this cheesecake requires no baking except for baking the shortbread crust.
Ingredients:
For the crust:
1 & 1/4 cups all-purpose flour
1/2 cup granulated sugar
1/4 teaspoon salt
1/2 cup unsalted butter, cold and cut into 1/2-inch cubes
For the pecans:
2 cups pecan halves and pieces
2 tablespoons unsalted butter
3 tablespoons granulated sugar
pinch of salt
For the filling:
16 ounces cream cheese, at room temperature
1/2 cup granulated sugar
1/2 cup firmly packed light brown sugar
2 teaspoons vanilla extract
1 cup heavy cream
Get the recipe directions for this awesome butter pecan cheesecake from Jennifer at Bake or Break and please take some time to check out more great recipes from her blog.
You just have to try this butter pecan cheesecake for yourself!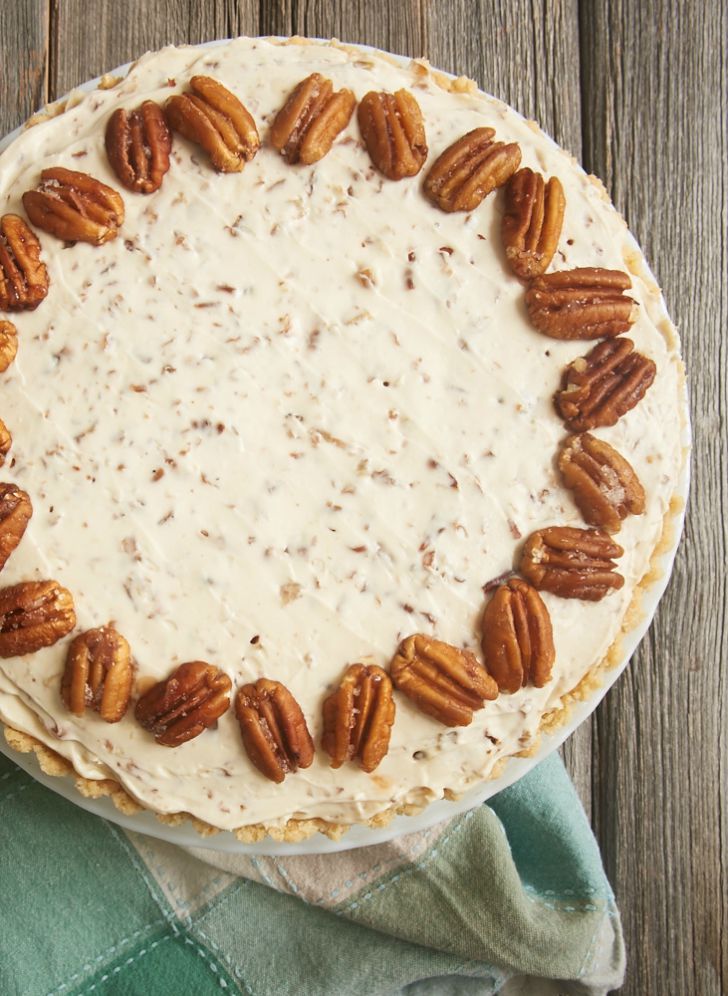 Cheesecake is worth every bite and this yummy cheesecake is sure to make your favorite cheesecake list.
Please SHARE this yummy cheesecake recipe by Bake or Break with your friends and family.