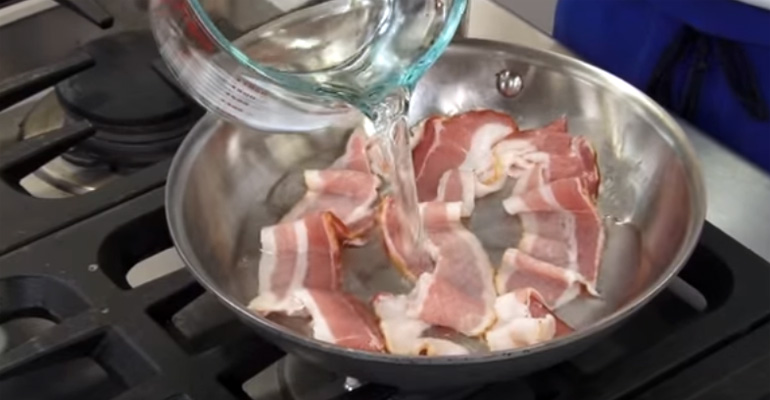 There are a number ways to cook bacon. You can fry it, bake it, BBQ it, and even deep-fry bacon but Bryan Roof of America's Test Kitchen shows us a new way.
Cooking bacon in water helps bacon remain tender but crispy at the same time. First he adds just enough water to cover the bacon and brings it to a boil. He then let's it simmer on medium heat and finally brings the heat down to fry until it crispy and browned. Using this technique, you'll get consistent results and have perfect bacon every single time!
Watch how to make the most perfect bacon ever by cooking bacon in water!
Nobody can resist crispy bacon and using this easy technique will always yield perfectly cooked bacon. Please share how cooking bacon in water helps you get perfect bacon every time with your friends and family.