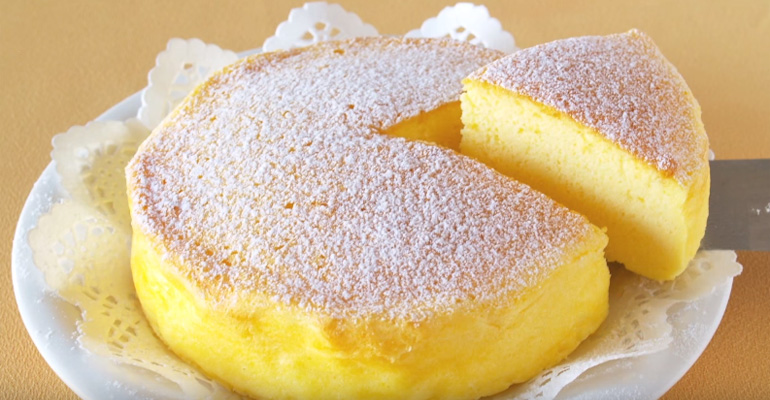 I absolutely love cheesecake but Japanese cotton cheesecake are not like New York style cheesecakes but have more of a cake texture. It is fluffy, light, and incredibly delicious and best of all, you only need three ingredients!
This recipe from YouTuber ochikeron, only requires 3 eggs, 4.3 oz of white chocolate, and 4.3 oz of cream cheese to make this delicious cheesecake. She prepares this cake with ease and it is so easy to make but your guests will think you spent hours in the kitchen.
Here are the ingredients for making a Japanese Cotton Cheesecake
3 eggs
120g (4.3oz.) white chocolate
120g (4.3oz.) cream cheese *softened
For full recipe and directions, please view the video description on YouTube. Please share this awesome video recipe for making Japanese Cotton Cheesecake with your friends and family.