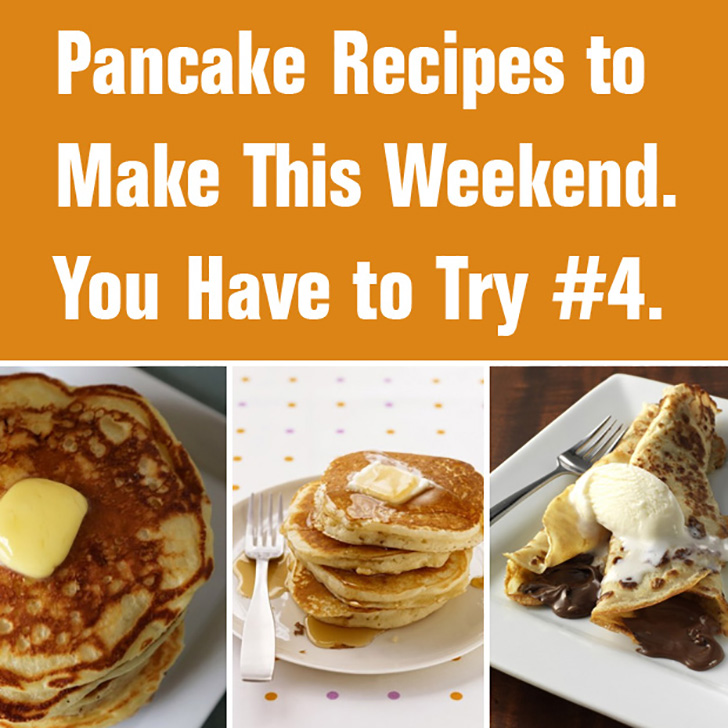 Pancake breakfasts just scream "Weekend" since most people don't have the time to make these golden breakfast cakes during the week. So gather up the family for an awesome weekend breakfast (or brunch!) with these awesome pancake recipes. Giddy up!
1) Nutella Pancakes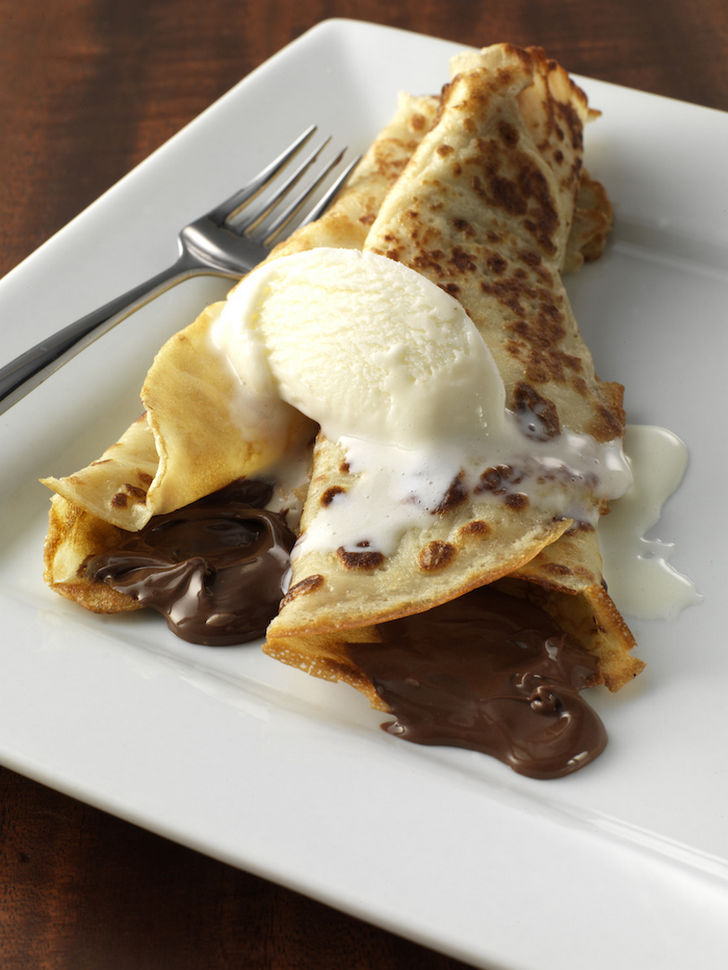 These beauties are thin crepes filled with your favorite chocolate spread. Try this traditional pancakes recipe!
2) Easy Basic Pancakes Recipe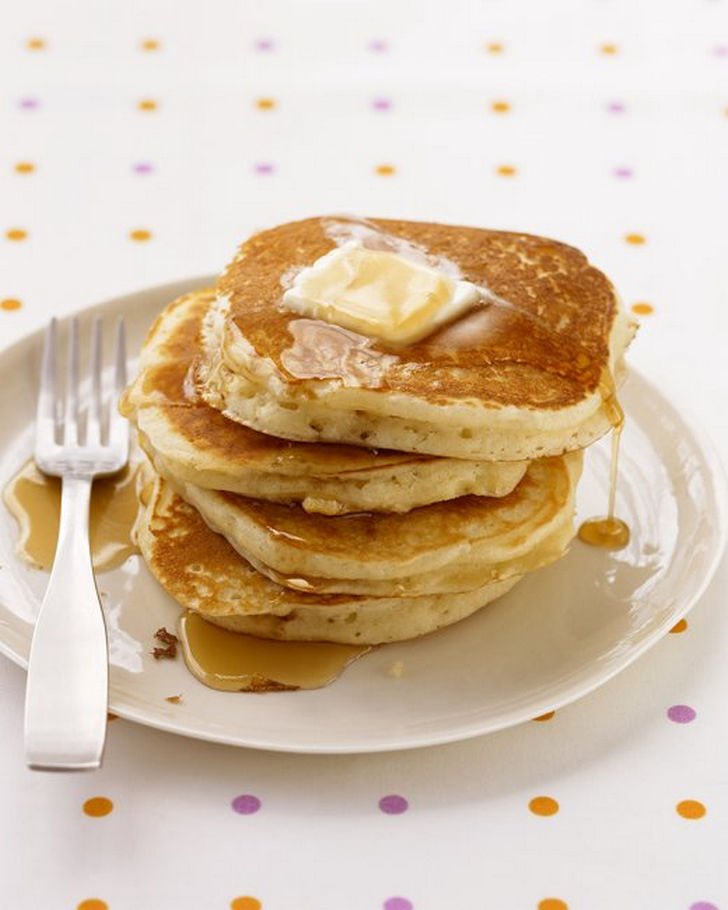 One of my favorite recipes for no-fail traditional pancakes. Try this easy basic pancakes recipe!
3) Vegan blueberry pancakes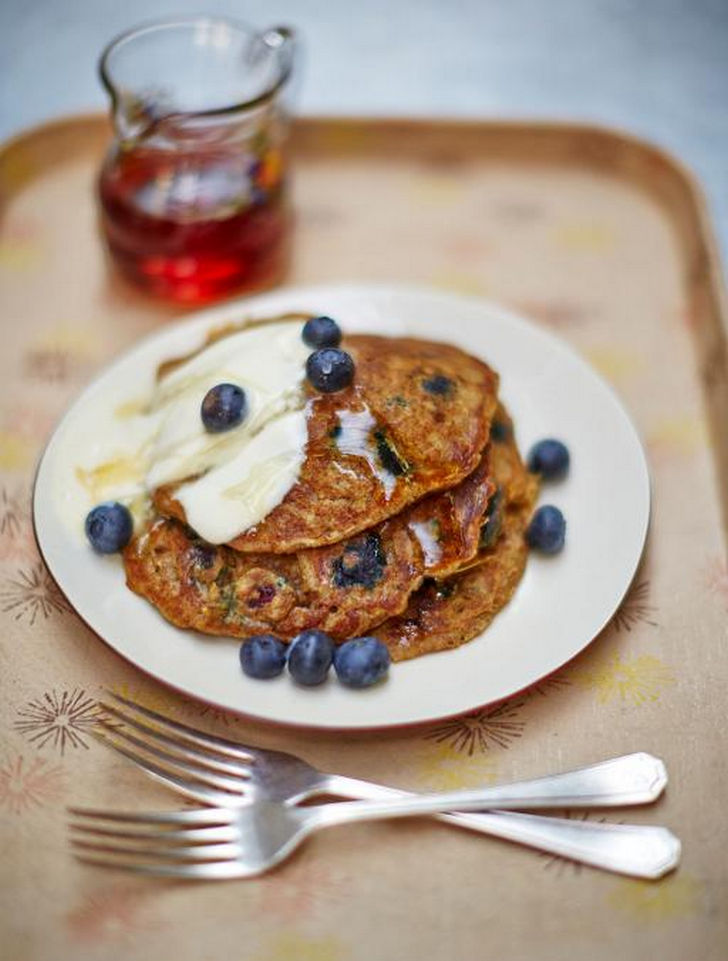 Looking for a vegan recipe for light and fluffy pancakes? Look no further, try this vegan blueberry pancakes recipe!
4) Cinnamon Pancakes with a Cinnamon Roll Glaze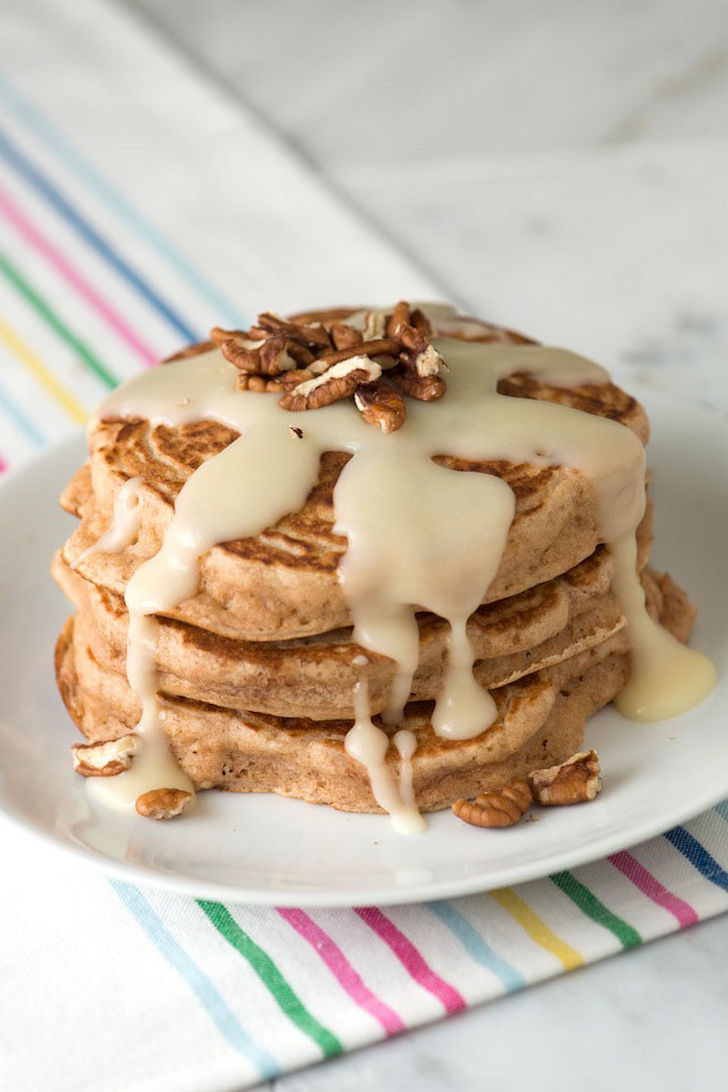 Like having a huge cinnamon bun for breakfast, love it! Try this cinnamon pancakes with a cinnamon roll glaze recipe!
5) Mint Chocolate Chip Pancakes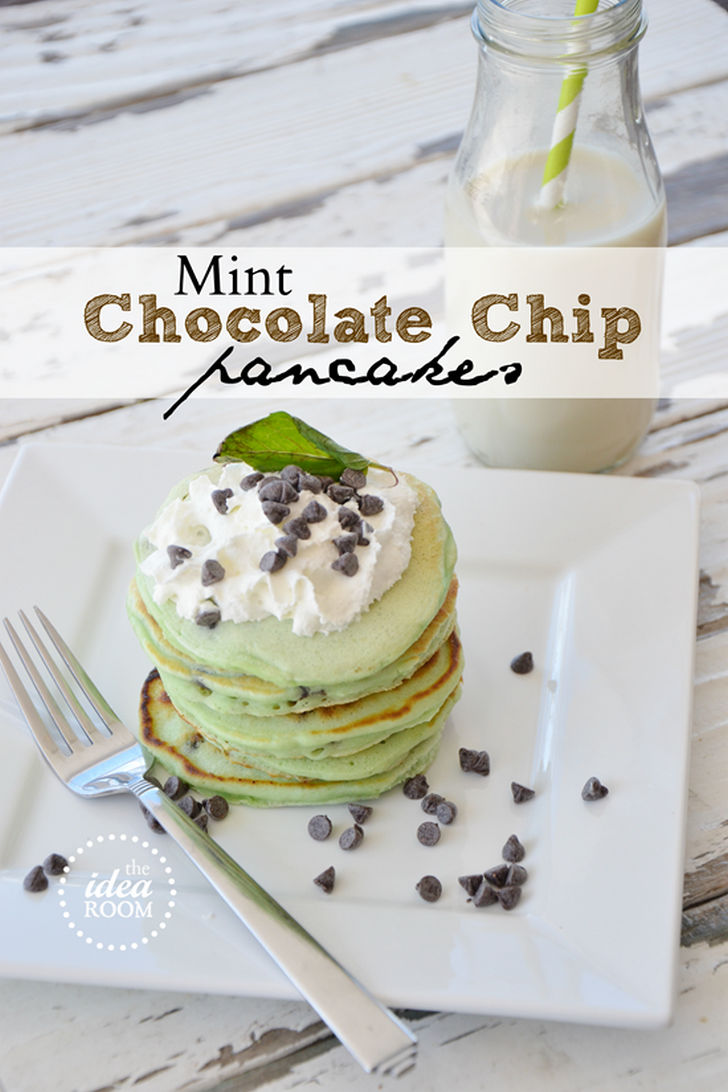 Can you say chocolate AND mint? Try this mint chocolate chip pancakes recipe!
6) Lemon Poppy Seed Pancakes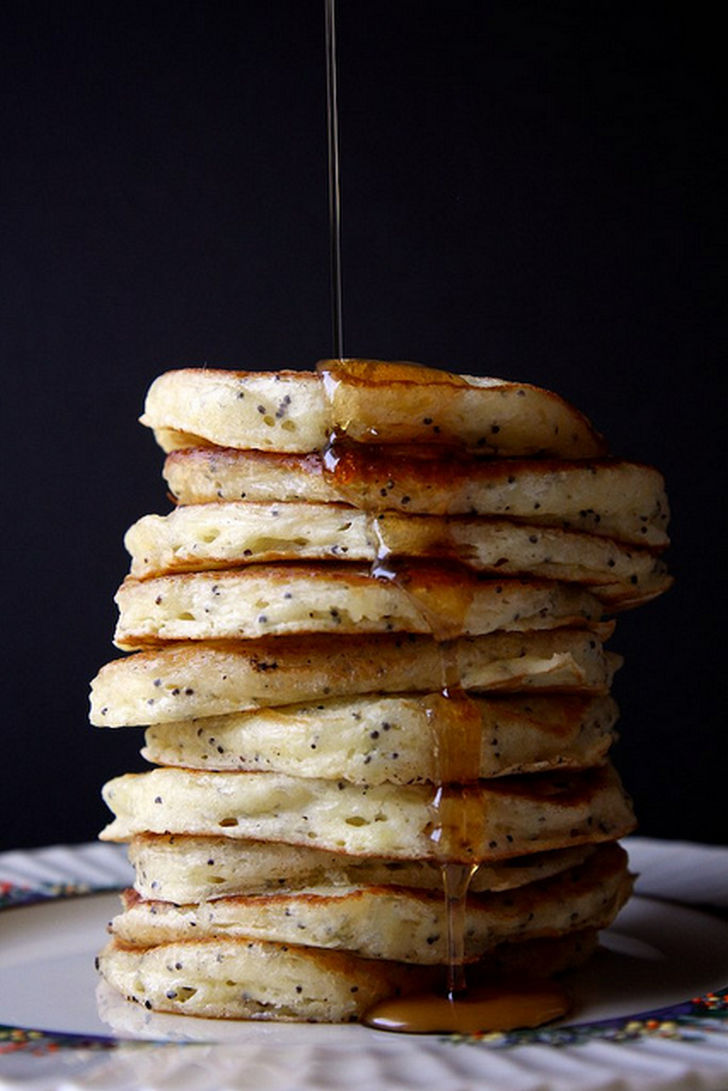 Try this lemon poppy seed pancakes recipe!
7) Pumpkin Spice Protein Pancake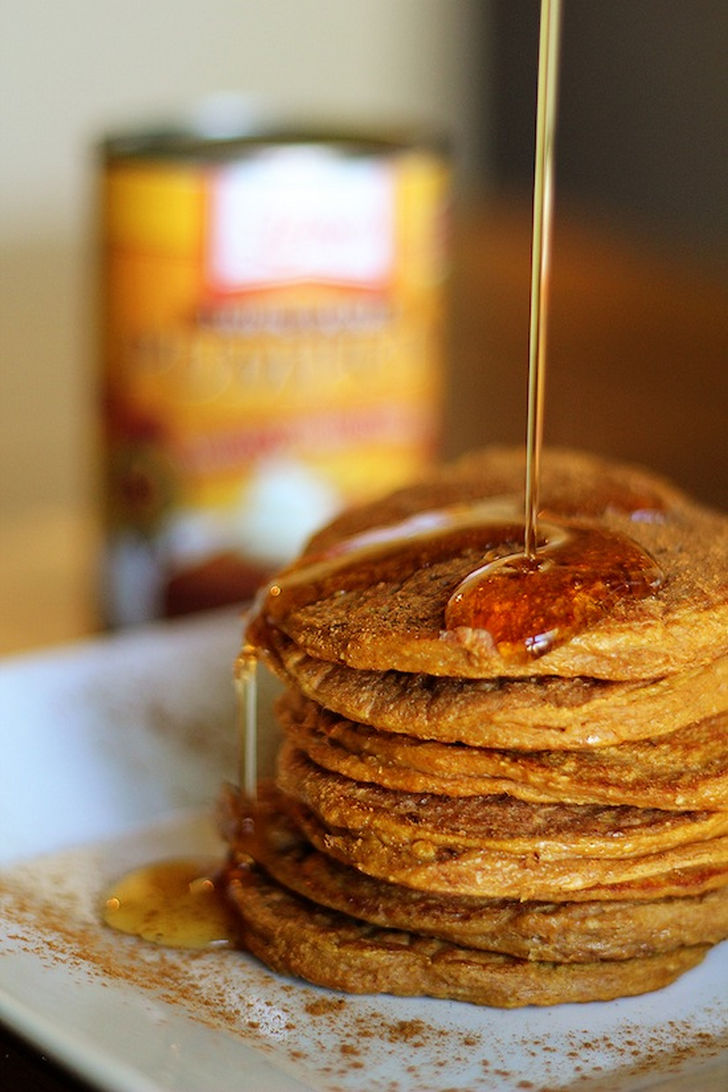 Pumpkin, spice, and everything nice…including protein!! Try this pumpkin spice protein pancakes recipe.
8) Cake Batter Pancakes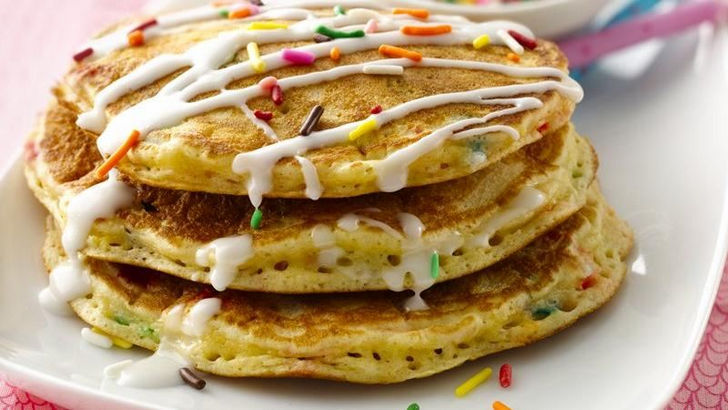 Cake batter pancakes for breakfast…kids AND adults will love it! Try this cake batter pancakes recipe.
9) Buttermilk Pancakes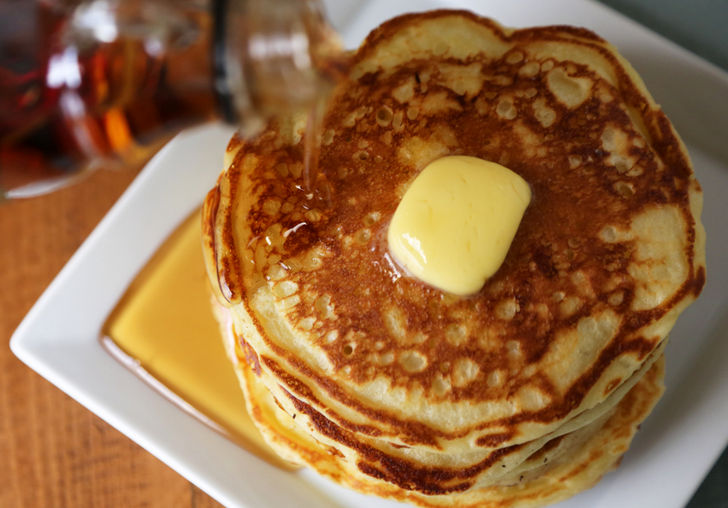 We can't forget the lightest and fluffiest pancakes around, buttermilk pancakes! Try this buttermilk pancakes recipe!
Make sure you have plenty of real maple syrup and butter on hand, it wouldn't be a traditional pancake breakfast without it! Please SHARE these scrumptious pancake recipes with your friends and family.