Sausage Cheese Balls are unique because while they make the perfect little appetizer, they also double up as a great side order for breakfast. As an appetizer, you can serve them at any dinner party, Super Bowl party, and they're especially great during the holidays.
Making them couldn't be easier too! Most of these sausage cheese ball recipes require only a few ingredients but they'll easily be a big hit with any crowd. Here are the 10+ best sausage cheese ball recipes for your next party. Don't forget to SHARE your favorite sausage cheese ball recipes on Facebook!
#1 Sausage Balls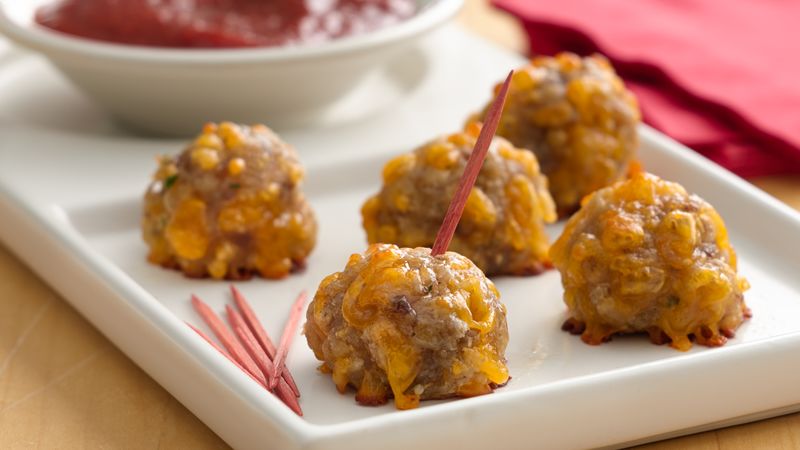 This sausage ball recipe by Paula Deen is simply delicious. She includes her recipe for a mustard dip which makes these tasty sausage balls even better. Get the recipe.
#2 Sausage Cheese Balls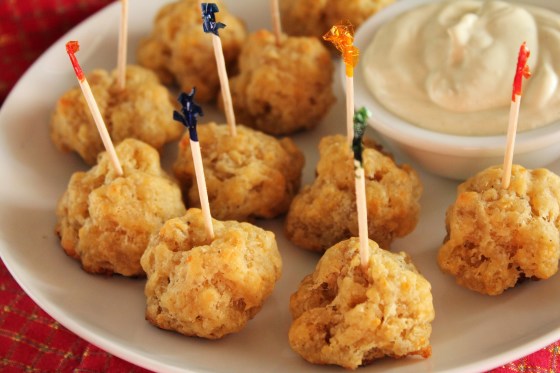 Sausage cheese balls are a big hit with any crowd and this recipe is one of my favorites. Get the recipe.
#3 Sausage Balls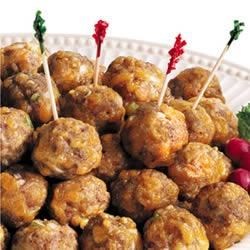 All you need are 3 ingredients for this crowd-pleasing appetizer. They're tasty on their own but even better with a tangy mustard dip. Get the recipe.
#4 Jimmy Dean Sausage Cheese Balls

Perhaps the best thing about sausage cheese balls is that they can be prepared ahead of time and all you need to do is thaw, bake, and serve! Get the recipe.
#5 Zesty Sausage Cheese Balls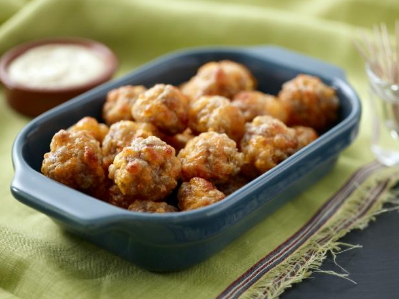 Tasty sausage cheese balls made with sharp cheddar and jalapeño peppers is what you call appetizer success with a zesty kick! Get the recipe.
#6 Easy Sausage Cheese Balls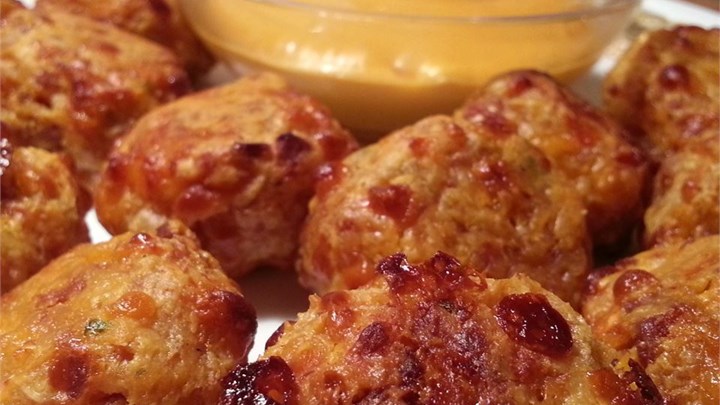 Many recipes claim to be "easy to make" but many have endless steps. Not this sausage ball recipe. It is easy to make AND delicious. Get the recipe.
#7 Sausage-Cheddar Balls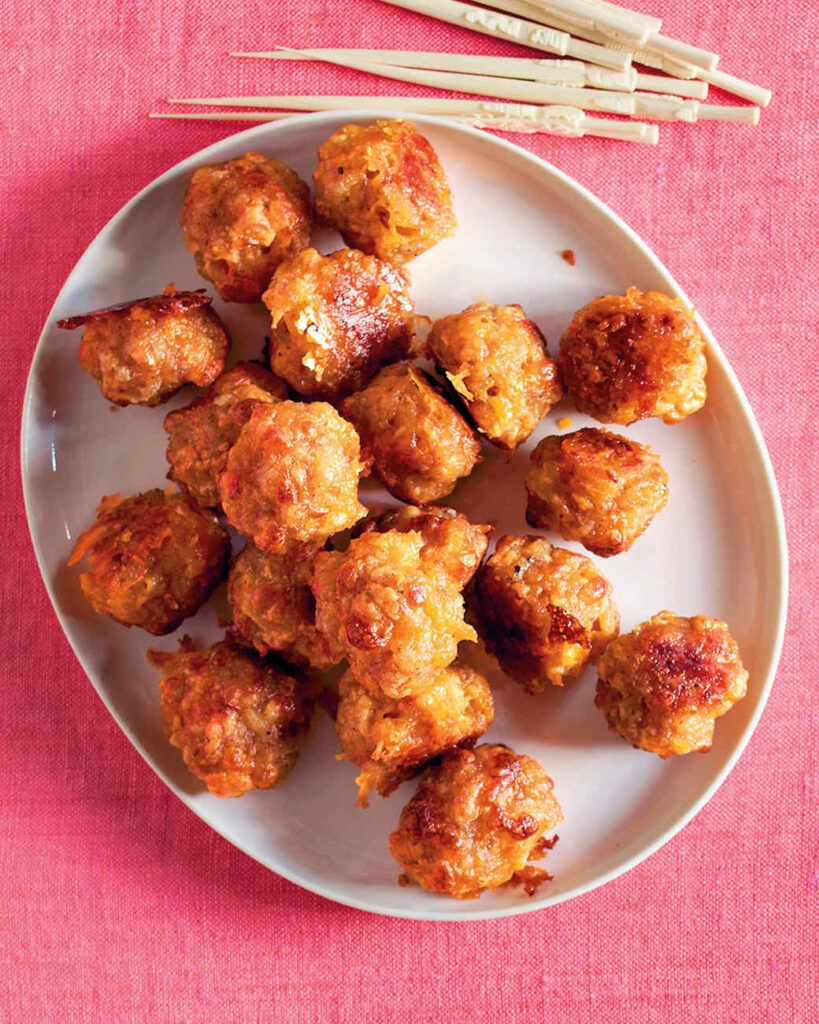 Breakfast sausage, cheddar cheese, and onions come together for a very flavorful holiday appetizer. This recipe by Martha Stewart is terrific and will make your guests very happy. Get the recipe.
#8 Cream Cheese Sausage Balls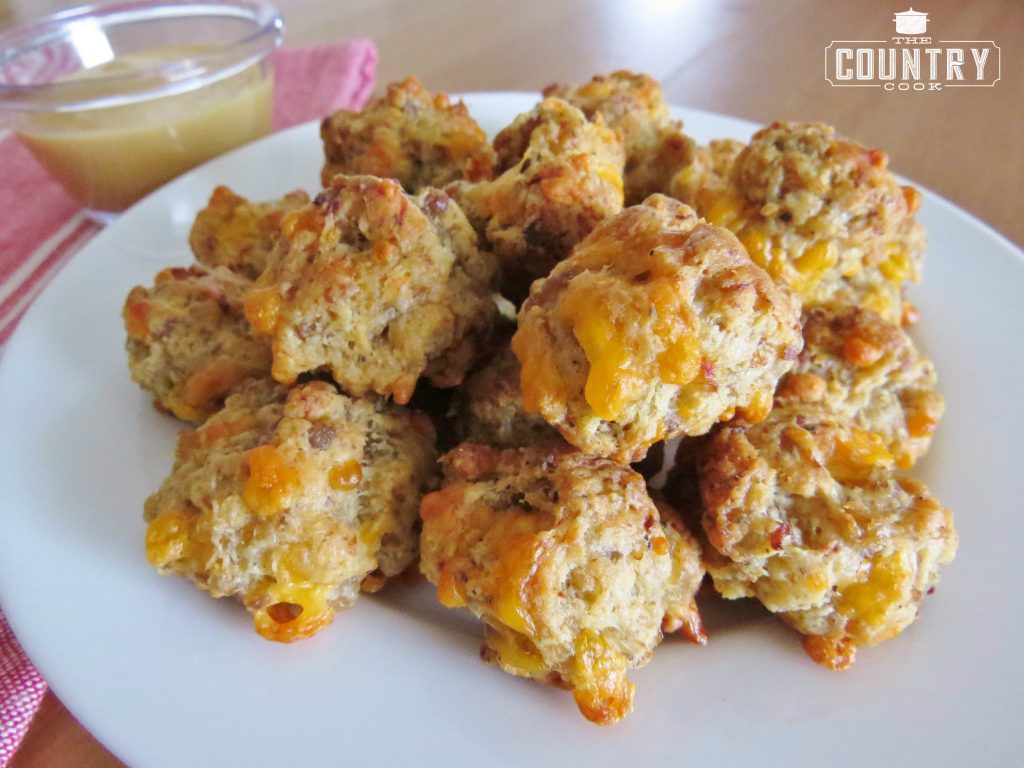 What's the secret ingredient in this sausage ball recipe? Cream cheese. It amps up the flavor and creaminess and you may want to double up the recipe because you'll want more. Get the recipe.
#9 Easy Spicy Sausage Cheese Balls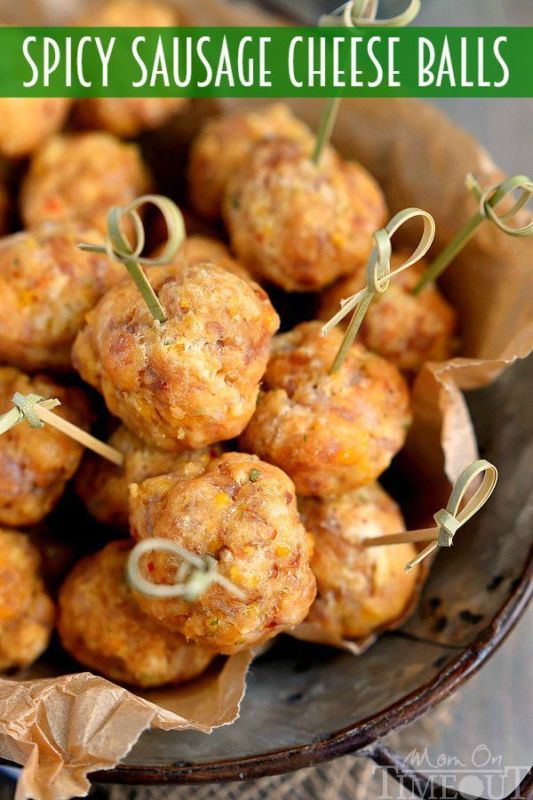 If you like your appetizers with a little more heat, these spicy sausage cheese balls hit the spot. Get the recipe.
#10 Sausage Cheese Balls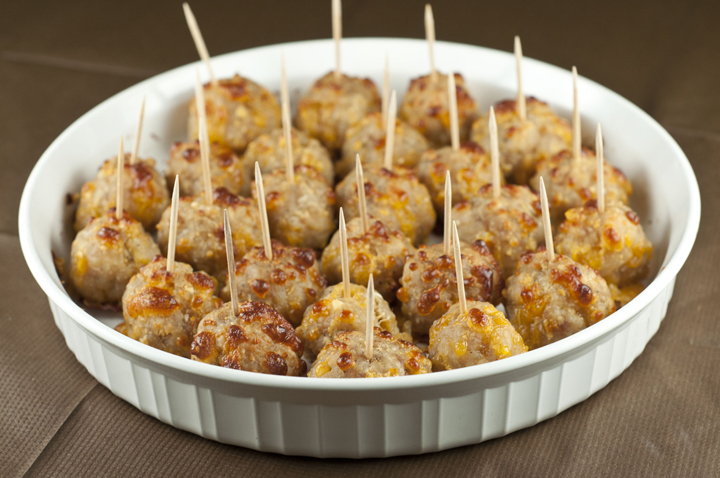 This recipe makes the perfect little appetizer to serve to your guests at any holiday party or as an appetizer for a potluck.